Amlife Disposable Face Masks Protective 3-Ply Filter Made in USA with Imported Fabric
Amlife Disposable Face Masks Protective 3-Ply Filter Made in USA with Imported Fabric
Product Description
AMLIFE Face Masks Protective 3-Ply Filter - Made in USA with Imported Fabric - Convenient Zipper Bag
You will get face masks in sealed ZIPPER bag for easy storage.

Packs: Choose from qty of 10, 50, 100, 500, 1000, 2000, 5000, 10000. There are 50 masks in a pack (except for 10 pack).
FEATURES:
Brand: AMLIFE
Made in USA with Imported Fabric
Convenient zipper bag for easy storage
Size: Adult size. 7 inches wide and 4 inches high (at nose bridge). Fits most adults and teens.
High Quality, Soft, Comfortable
Easy to breathe through a protective filter for mouth and nose
Skin Friendly
Color Options:
Pink

Orange

Green

Purple

Magenta

Black

Blue

Blue (Kids Size)

Multi Color Pack of 50 - Pink, Magenta, Green, Orange, Purple (10 of each)
MATERIALS:
FILTER: Polypropylene Meltblown Filter Layer
INNER: Polypropylene Non-woven fabric, skin permeability
OUTER: Polypropylene Non-woven fabric barrier
Comfortable Ear Loop (elastic)
Nose Bridge Strip - Adjustable and flexible with face contour for fit
USES:
Single-Use
Suitable for: home use, business, school, shopping, outdoor activities, and other daily use as a face, mouth and nose cover
Keep a pack handy in your bag, at home, in the glove compartment

Adjustable Ear
Loop String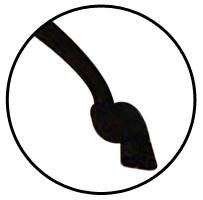 Tie For a
Perfect Fit
3 Ply-Filter
Pocket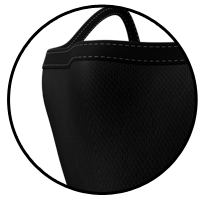 DOUBLE LAYER
COTTON BLEND CLOTH
MADE IN CALIFORNIA
SHIPS FROM LOS ANGELES
Masks save lives. Masks are essential.
The consensus is clear. Everyone should wear face masks when outside, at work, or near others to help protect each other from airborne illnesses.
To help bring quality face masks and PPE to American consumers, AMLIFE Health works directly with quality factories and reputable manufacturers in the US.
Our face masks are made in Southern California using domestic and imported materials.
Our staff wear masks, gloves, and maintain social distancing at their workstations. We have enhanced cleaning protocols along with temperature checks for all staff daily.
Every order is processed with FAST and FREE SHIPPING within 1 business day from our warehouse in Los Angeles, California, USA.

Customer Reviews
See what people have to say about the mask!